PASSION for COOKING PROFESSION for LIFE
A LEADING CULINARY INSTITUTION based in GENERAL SANTOS CITY
Immerse yourself in the world of culinary arts as Gerardo's brings you an internationally recognized curriculum alongside discipline and professionalism doctrines.
Our Culinary School ensures that your employment and your experience in the food service industry
will help you launch your career to the highest levels.
Commercial Cooking
NC III
Bread & Pastry Production
NC II

Our students at Gerardos Culinary gain the imagination, initiative, and perseverance necessary to make it to the world of culinary arts.
"My training with Gerardo's has a massive impact on my career as a chef. Aside from the thorough knowledge and training they have provided in school, the discipline they have imprinted on me was what really made me a better chef overall."

- Chef Manna Vember Bayona, Culinary Arts, Batch 20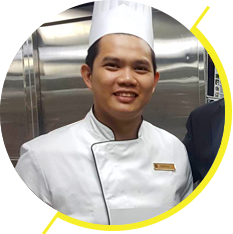 Pursue a Culinary Arts profession with us.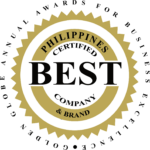 2014 Golden Globe Awardee for
Mindanao's Best Culinary School